Blue Door ABA is a behavioral health organization, that provides Applied Behavior Analysis therapy (ABA), behavior supports and consultation to those diagnosed with Autism Spectrum Disorder (ASD) and their families.
Blue Door ABA has built a team of caring, highly experienced, professionals that collaborate in support of our Blue Door ABA families. Our service teams are led by our Board Certified Behavior Analysts/Licensed Behavior Analysts (BCBA/LBAs), who are dedicated to utilizing their extensive skills and leadership ability to 'captain' the team to success.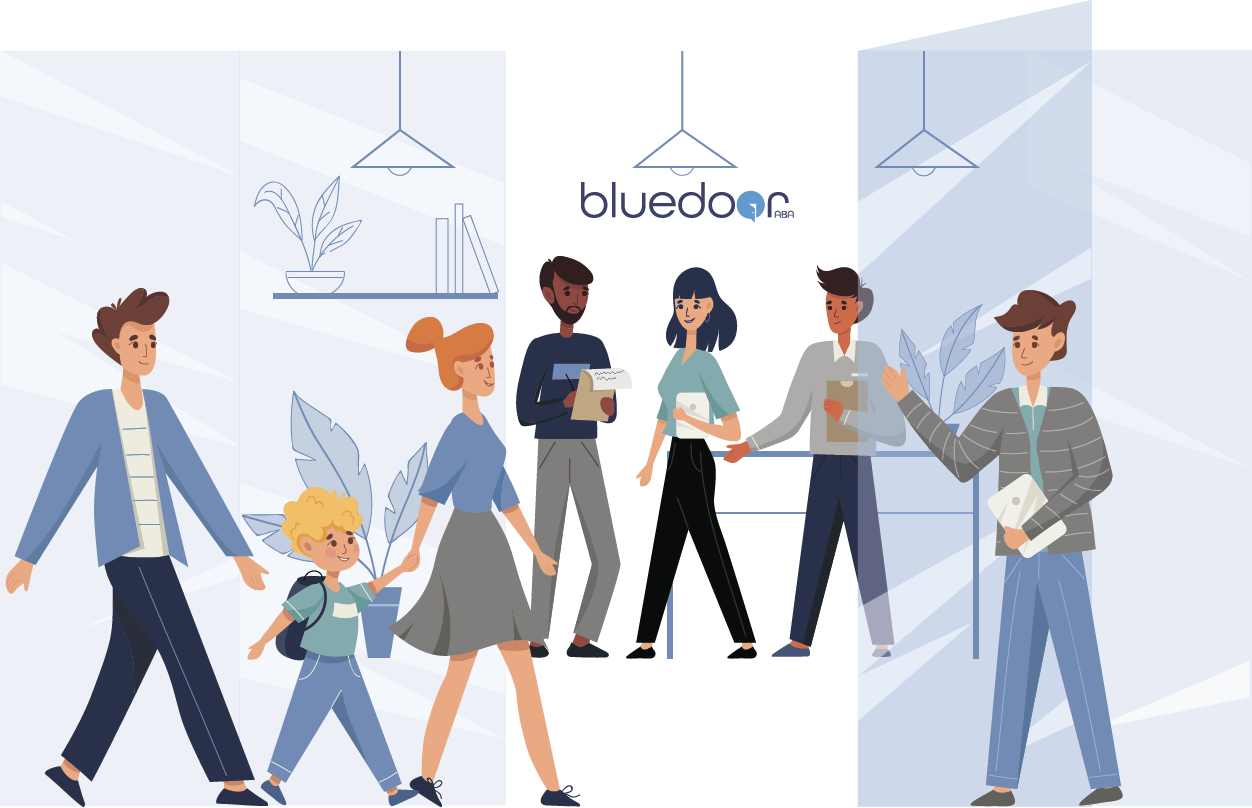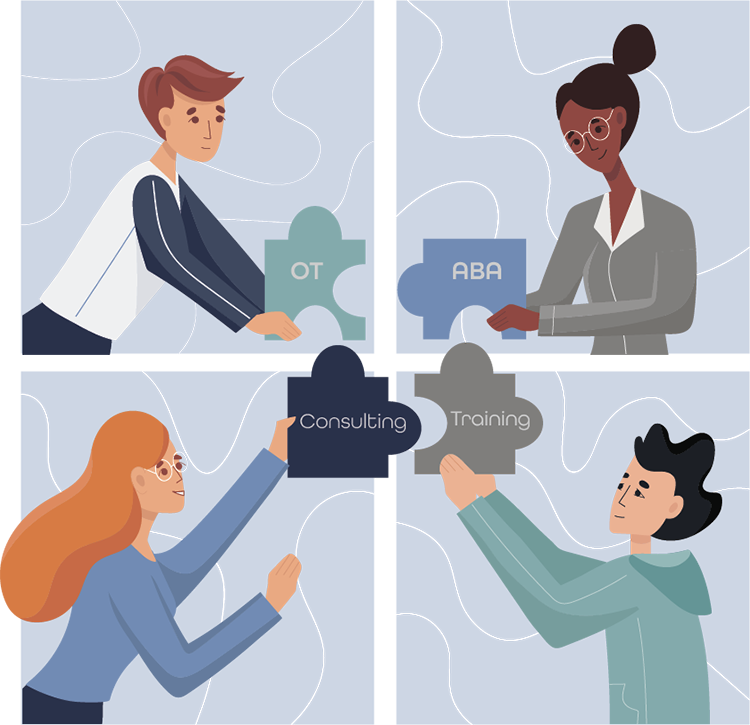 Blue Door ABA is committed to providing the highest quality services and supports to individuals and their families, who have been diagnosed and affected by Autism Spectrum Disorder (ASD) and related disorders. 
Blue Door ABA provides a collaborative team approach in which each BD team member works diligently to help improve our client's development of skills, meaningful growth and improve the overall quality of life for every individual and their families. 
This collaborative approach maximizes our collective impact and makes a significant difference in the supports we are able to provide to every BD client. Blue Door ABA team members share their expertise, clinical skills and professional strengths, collectively, with one goal in mind, client success!
Blue Door ABA utilizes our team's over 20 years of experience, working within the ASD community, providing ABA services, managing therapy teams at home, within special education schools, special needs programs and social settings. We completely understand how important quality of services, clinical integrity, team collaboration, open communication and family supports are.
Individualized Plans and Supports
Blue Door ABA understands the need for a provider of services that treats each individual with the understanding that they are unique and require customized care, planning and treatment. Therapy is not a one size fits all. This concept is simple. All people are unique and have unique needs that require distinctive supports. Blue Door ABA provides those supports.
Individualized planning and treatment are tailor made for every client, to obtain best outcomes for the individuals we serve.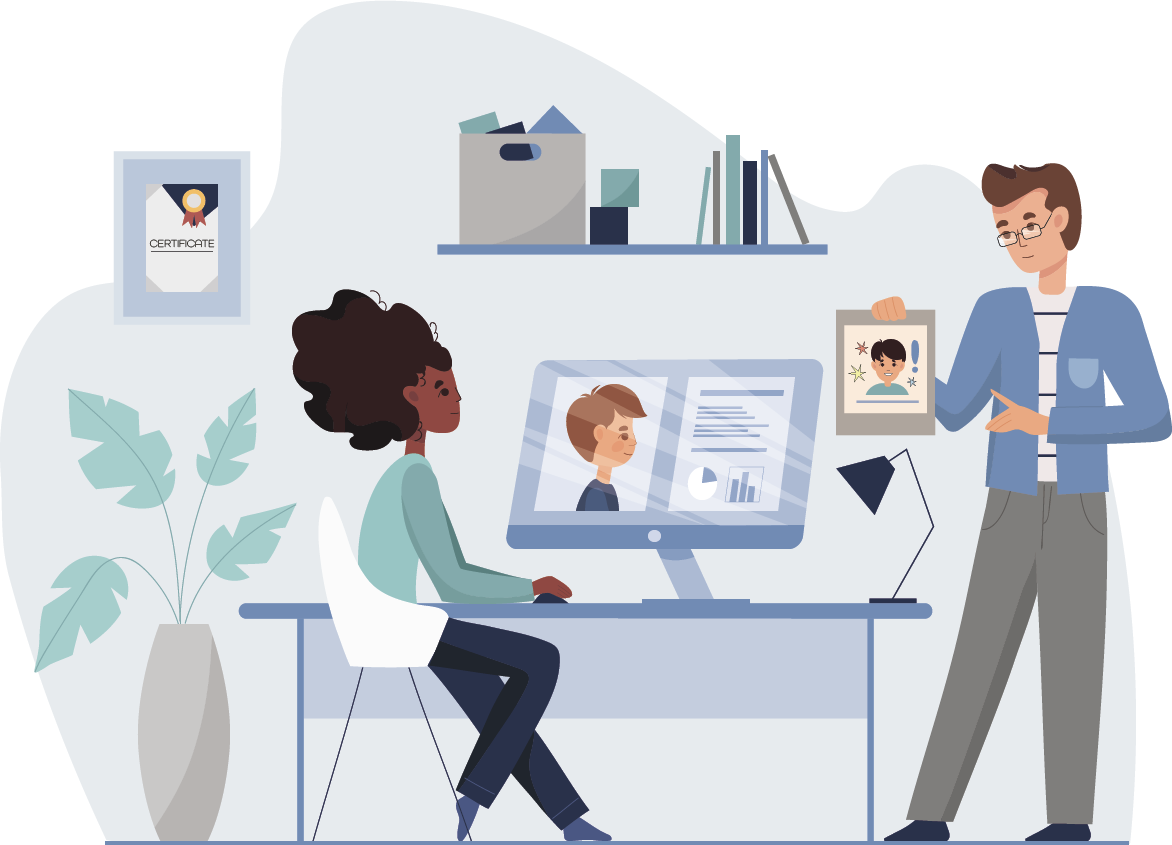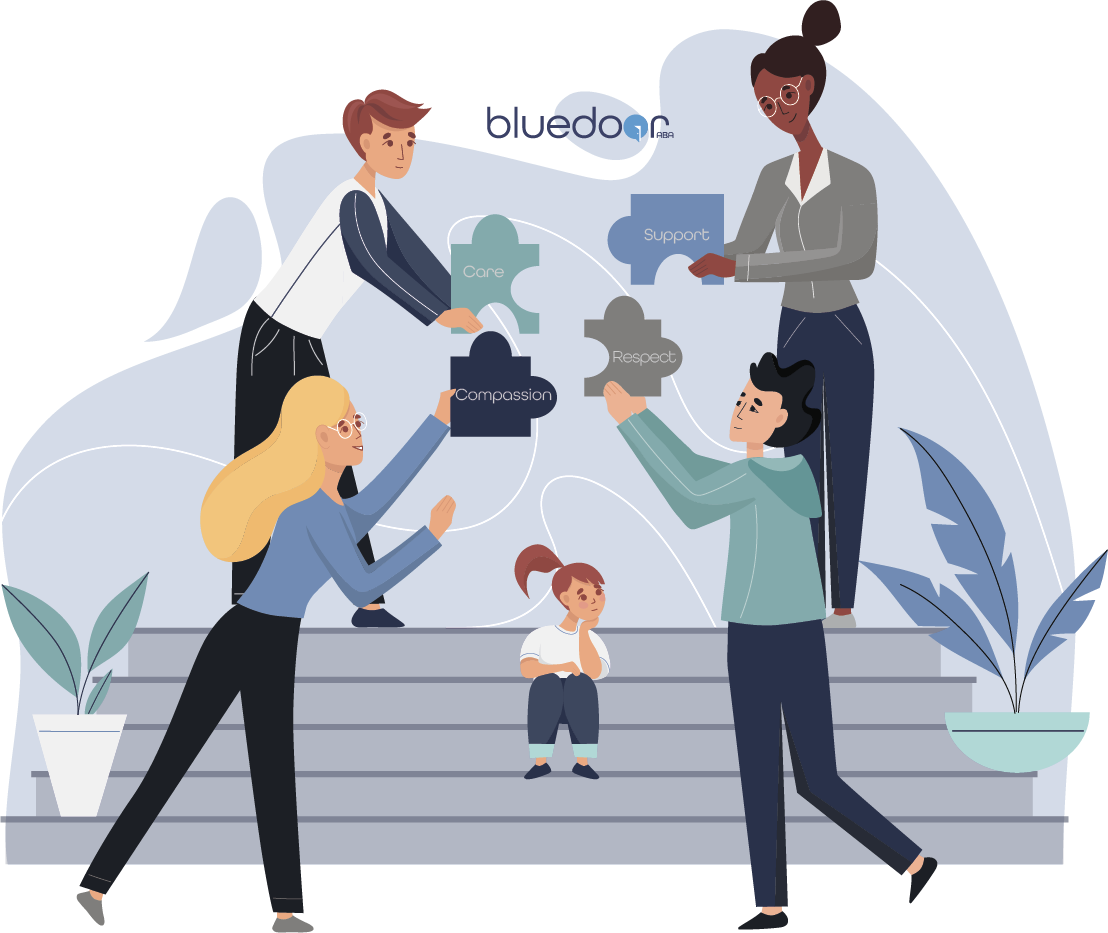 Care, Respect and Compassion
Blue Door ABA believes that every individual, regardless of ability, deserves to be valued and always treated with respect and dignity.
Blue Door ABA is committed to adhering  to the highest standards of ethical conduct, professional behavior and honest business procedures.
Our team members are dedicated to compassionate care, client safety and maintaining client confidentiality.
Blue Door ABA is excited to join your team! We urge you to take the opportunity to benefit from our collective knowledge and expertise. Therapists, care providers and family members work together so every individual can have optimal supports to aid in reaching their personal goals and developing their full potential. Contact us for support or with any questions you may have. We are here to help.  Call today!
Contact