PARENT TRAINING & FAMILY SUPPORTS
When it comes to your child or loved one, you are an expert.
Blue Door ABA offers parent and family training and customized family supports that best suit your needs.
Parent and family training is essential to a successful ABA therapy program.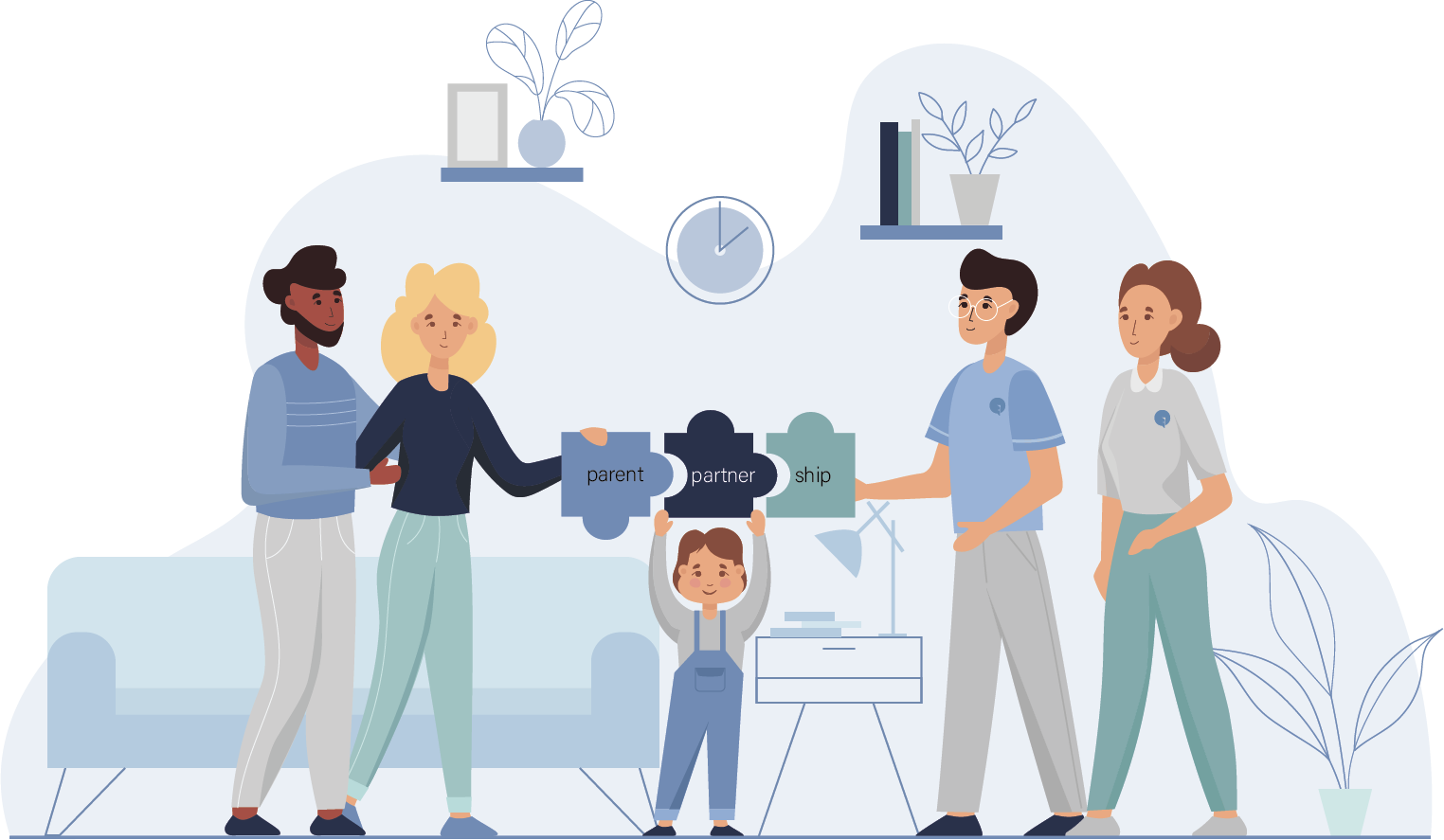 You and your family play an important role in your loved one's development and progress.
Blue Door ABA encourages parents to take an active role in therapy, inviting participation and feedback throughout the process. By being an active participant in your loved one's therapy, there is greater opportunity for their success. We want to maximize our collective impact.
Blue Door ABA believes our parent partnerships establish consistency, and unified support from every source available to your loved one. Blue Door ABA works closely with parents and families in order to create best opportunities for achievement and improvement to overall quality of life.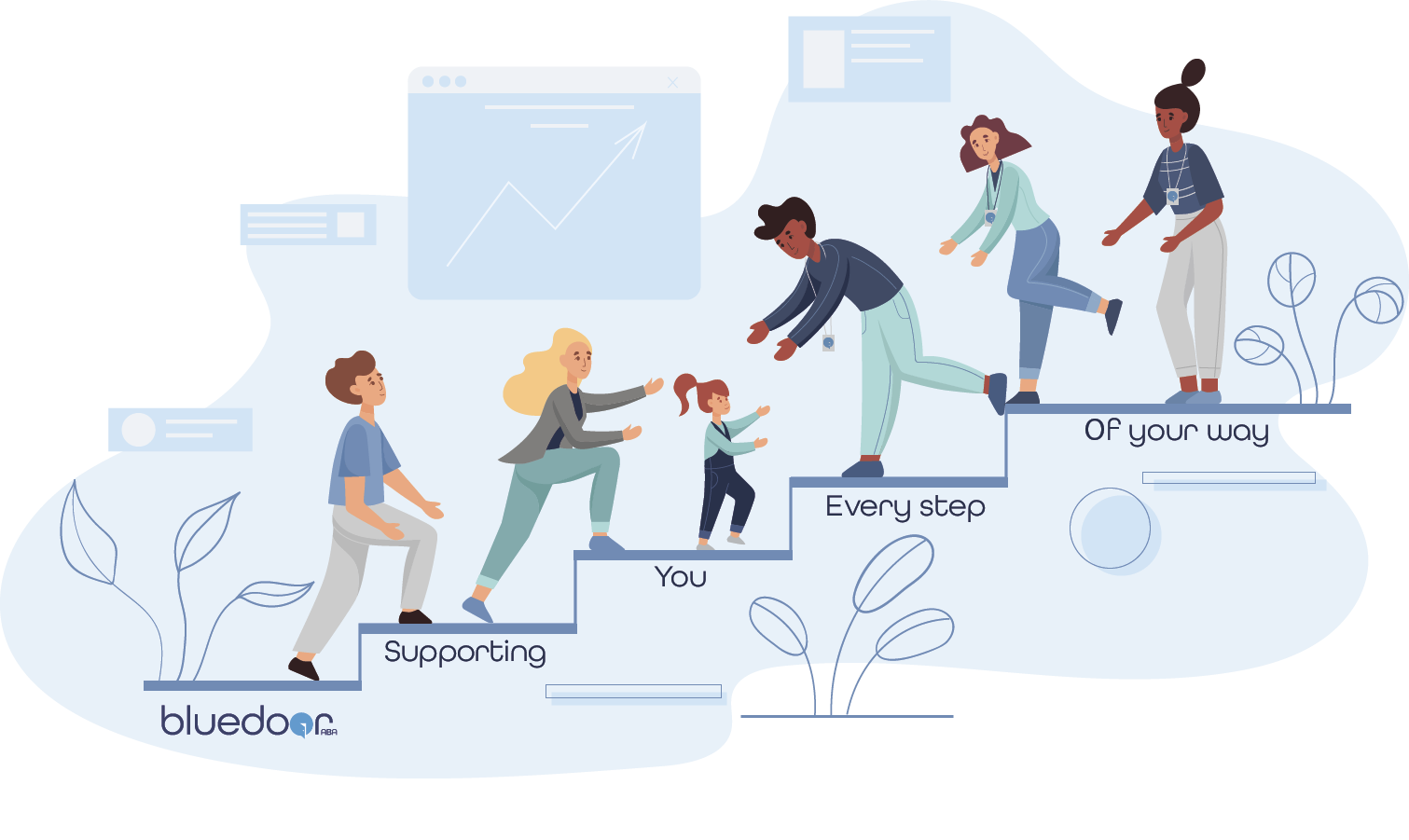 During parent training ABA sessions, your Blue Door ABA team focuses on providing you with knowledge on behavioral concepts, strategies to help manage behaviors, skill building and generalization of these learned skills. Blue Door ABA assists parents in gaining a clear understanding of their loved one's therapy goals, reasoning and the strategies being implemented. Parent training helps you recognize and support your child's work to generalize their skills – taking the skills they are learning in therapy and practicing these skills within your home, school, and the community. Our team prioritizes decreasing problem behaviors and increasing functional life skills. This will improve your entire family's quality of life.
Witnessing our Blue Door ABA clients reach their potential and gain meaningful life skills with the help of ABA therapy and a strong support system drives each one of our providers to work harder and dedicate more of our effort to push for progress.
We support you every step of the way!