Blue Door ABA offers ongoing occupational therapy services and consultation.
Occupational Therapy (OT), focuses on an individual's ability to perform and participate in activities of daily living. Occupational therapy provides interventions, learning strategies and supports that result in improvement in various areas, across diverse environments. Cognitive, physical, social and fine/gross motor skills are all addressed with OT.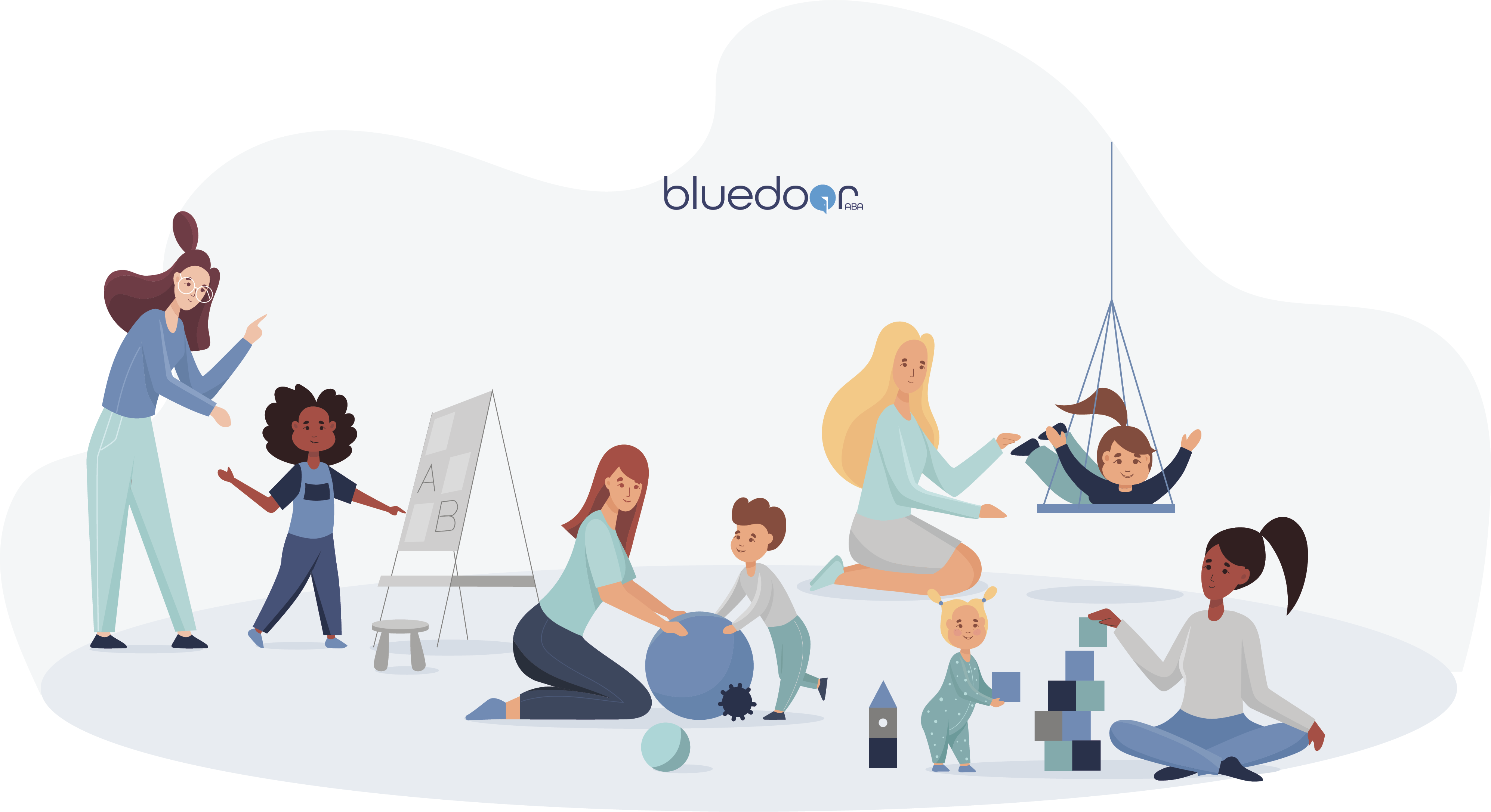 OT goals aim to improve everyday skills which allow for increased independence and the ability to effectively participate in a wider range of activities. Greater participation, functional independence and skill acquisition improve an individual's self esteem, create a sense of accomplishment and provide overall confidence.
OT strategies identify and target specific areas that need improvement. The targeted areas may be impacting an individual's overall development, growth and participation in daily life skills. These areas require more help and further skill development.
Occupational therapy can help!
OT interventions address cognitive and executive functioning skills while considering the emotional support necessary to help individuals' develop problem-solving techniques and effective coping strategies. Occupational therapists consider a person's overall emotional, social and physical needs.
Individuals of all ages, with or without a specific diagnosis, benefit from occupational therapy.
Those with disabilities or who need support to participate fully at home, in school, vocational settings and within social situations benefit greatly from receiving occupational therapy. Assistance with maintaining attention, transitioning and flexibility are also targeted, as needed.
For individual's diagnosed with ASD, OT programs often focus on social and play skills, daily living and self-care, as well as, community based vocational skills.
Occupational therapy can also help manage sensory issues. Children with ASD present with difficulty processing sensory information that affects their ability to effectively participate in everyday activities such as dressing, eating, sleeping, bathing, learning and play/recreational skills. OT utilizes playful sensorimotor activities to actively engage the child to improve the ability to take in and process information from multiple senses to help shape their behaviors and manage them at a foundational level so, they can interact effectively in their environment.
Occupational therapy addresses improving strength, gross motor skills, and enhancing body spatial awareness, motor planning, bilateral coordination, and balance. OT focuses on fine motor skills, visual perceptual and visual motor abilities, as well as graphomotor, writing and typing skills.
Blue Door ABA provides OT consultation with families, classroom teachers, vocational programs and other service providers. This consultation helps providers understand the importance of goals that are being targeted and ensures learned skills are being practiced, maintained and that there is carryover across all environments.