In addition to our ABA Services, Blue Door ABA offers consulting for individuals who are in need of support finding appropriate school placements, and those who could benefit from consultation with their existing school teams or service providers.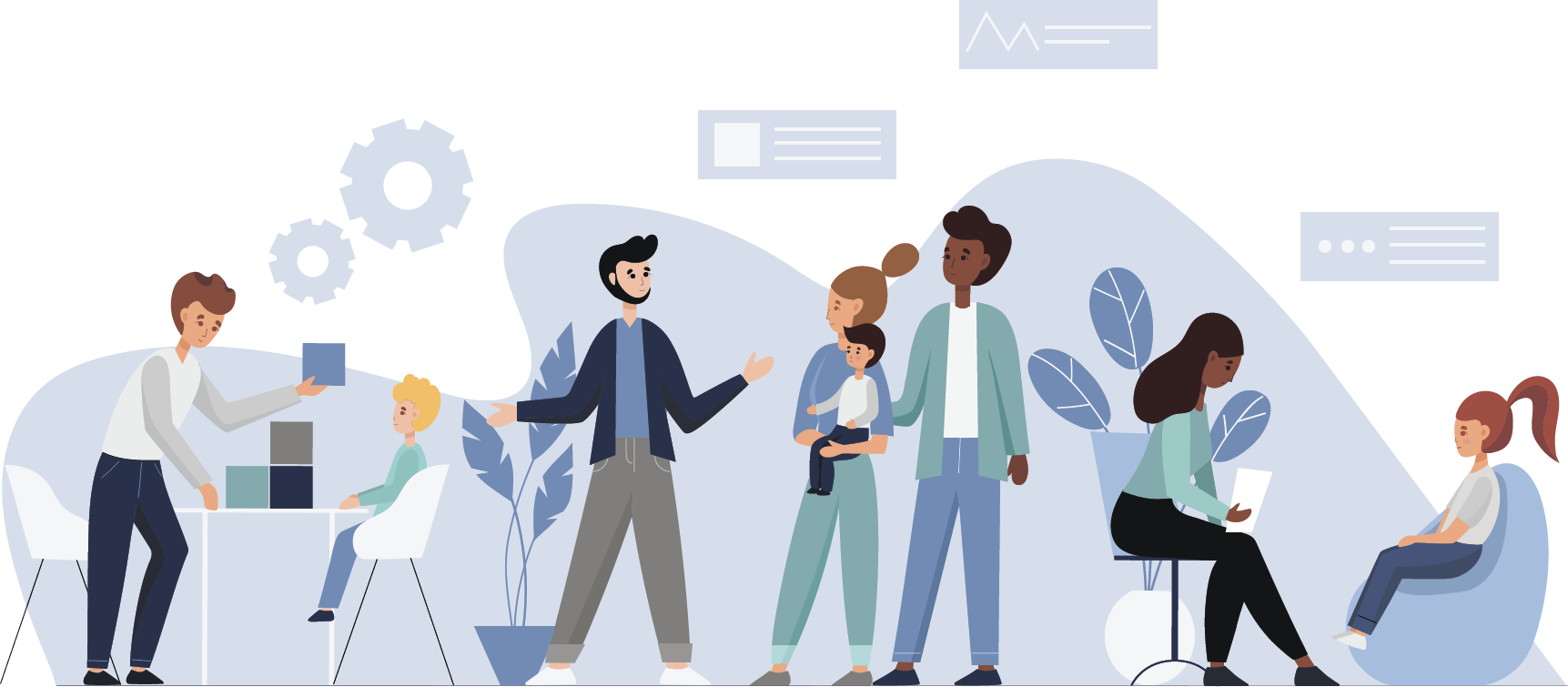 Our Blue Door ABA consulting team can lend expertise and help guide you through your services and supports, placements and the next steps in your loved one's life. 
Blue Door ABA consulting benefits those individuals that have been struggling to navigate Special Education programs and offers assistance in choosing an appropriate school or program placement. Blue Door consulting supports preparation for an upcoming transition or making sure you are receiving best supports within current programs. We offer support with implementing behavior therapy methods that improve social, behavioral and adaptive skills.
Our consulting services are provided by our Blue Door ABA consulting team, comprised of highly skilled Behavior Therapists, Board Certified Behavior Analysts (BCBA)/LBAs, Psychologists, Occupational Therapists and Speech and Language Pathologists that may confer and provide organized consult regarding school placements, IEP review, behavior plans and strategies, home and school based programs or service provider collaboration and guidance, implementation of ABA therapy, vocational and job skill training, parent or care taker training, general recommendations and more.
Blue Door ABA consulting provides training and resources for teachers and staff at private or public schools. Our team believes in the importance of cooperative partnerships.
 We provide professional training of school staff with behavior strategies and behavior support systems that aid their individual students and general classrooms. Customized plans outline strategies that can be used by staff members or therapists to address or prevent specific behaviors. These tailor made plans benefit the student(s) they were created for and allow for staff to be able to teach and manage groups most effectively.
Blue Door ABA provides schools with scientifically based assessments and/or treatments for their students that have an ASD diagnosis. Using research-based strategies, principles of Applied Behavior Analysis (ABA), and positive behavior support techniques,