HIGH QUALITY INTERVENTIONS
Blue Door ABA specializes in providing high quality behavioral interventions and treatment based on the principles of Applied Behavior Analysis (ABA). Blue Door ABA customizes each behavior intervention program to serve individualized needs. Recognizing each person is unique, these individualized plans are created and implemented with one goal in mind-providing the best supports and maximizing opportunities for every client to reach their goals and personal success.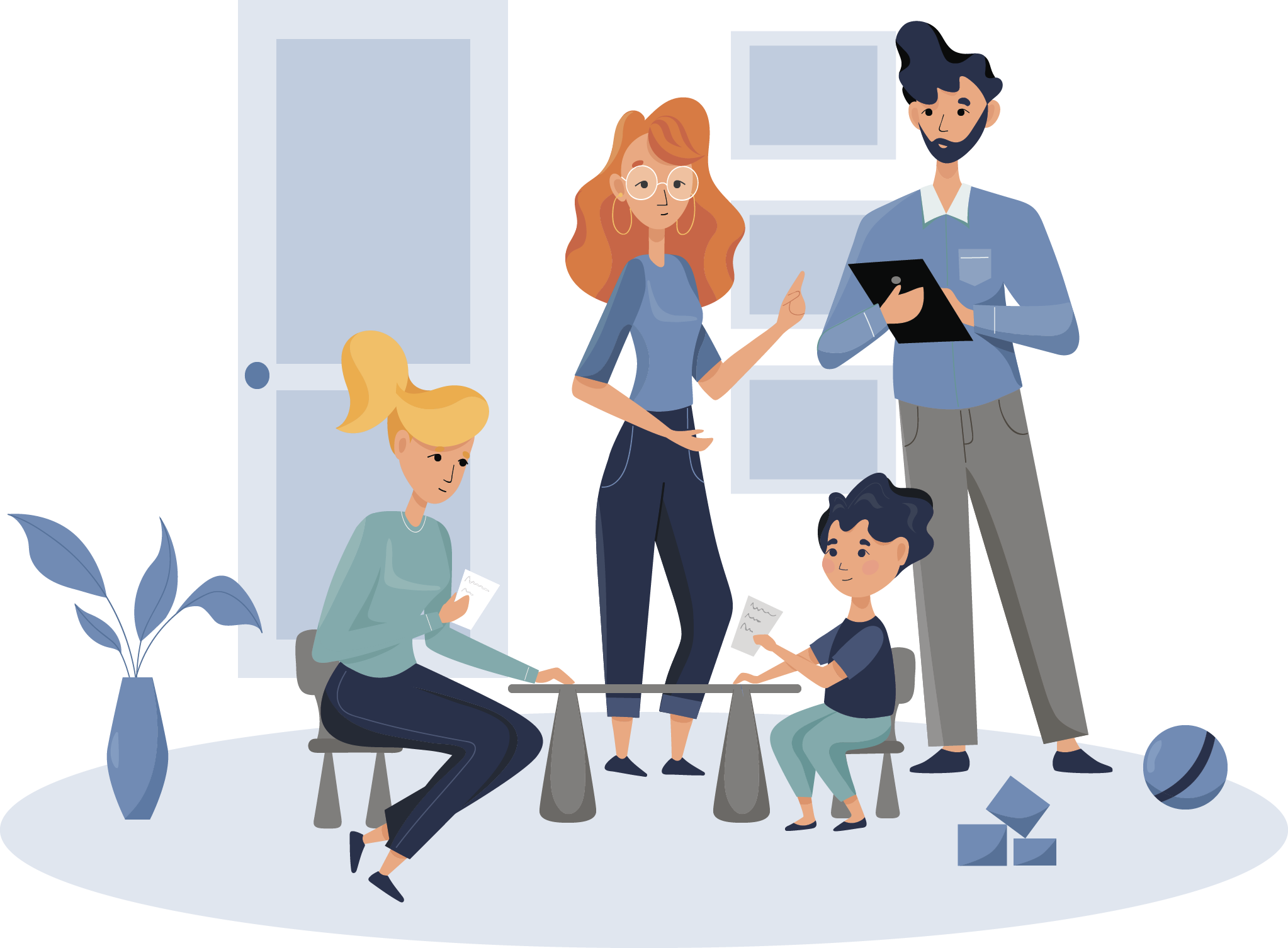 ABA services are provided in a one to one (individual/therapist) model, within home, school or community settings. ABA services are scheduled based on client need and family convenience.
 Our highly skilled Board Certified Behavior Analysts, (BCBA) provide ongoing supervision, assessments and monitor all aspects of treatment and care. Updating individualized plans occur, as needed, in real time, based on the clinical determination. The plans include short and long term goals, with consideration of the prioritized goals and the acquisition of skills.
Data and information is collected and analyzed. This constant attention and team collaboration ensure there are no unnecessary delays and every client benefits from the team's efficiency and cohesiveness, leading to optimal support and client successes.