Blue Door ABA understands that when treating an individual, there isn't just one focus. Every aspect of that person must be considered. The treatment, strategies and solutions Blue Door ABA provides are based on the considerations made for an individual, as a whole.
We take each component and individual need into consideration when determining the best treatment, services and supports. This is where our skilled staff of clinicians come in.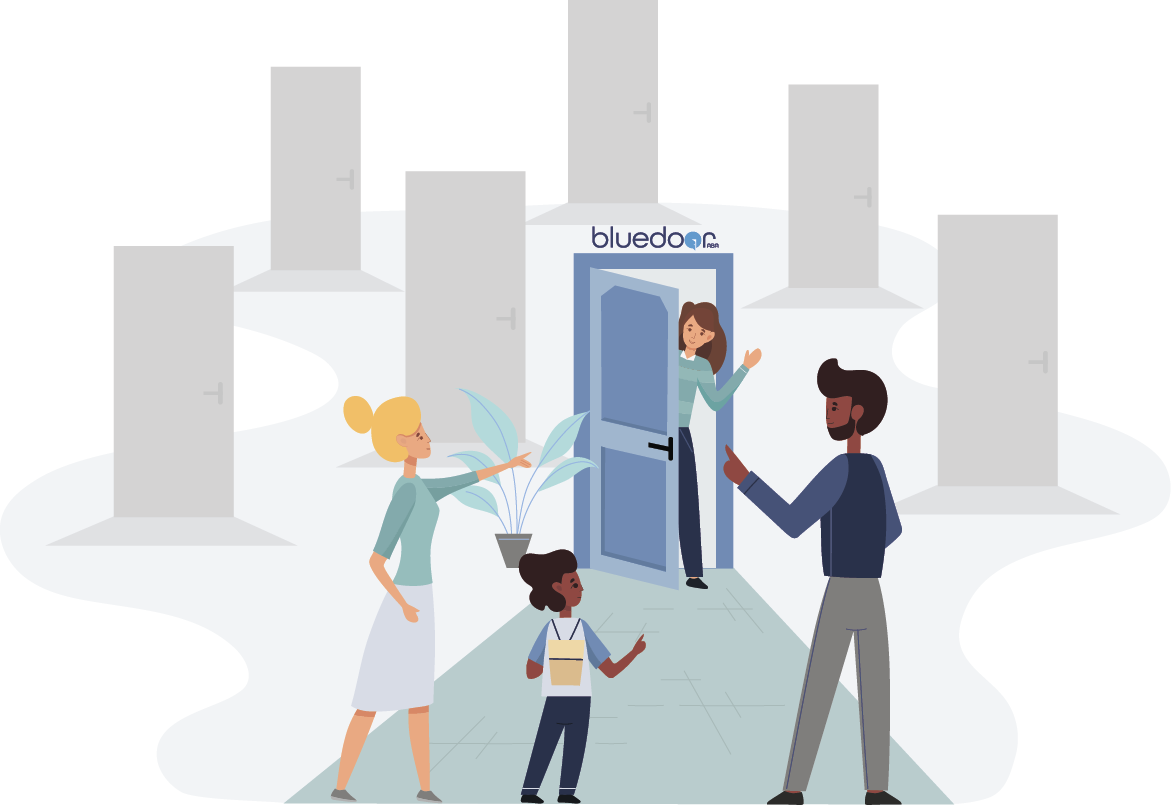 Blue Door ABA is a team you can trust.
Our Blue Door ABA team is comprised of highly qualified professionals that deliver direct ABA services and clinical supervision, family supports, training and general consultation. Our team provides dependable support and creates individualized treatment plans and programs for our clients.
Blue Door ABA has built a team of highly skilled Behavior Therapists (BT/RBTs), Board Certified Behavior Analysts (BCBA), Psychologists, Occupational Therapists (OT) and administrative staff and management that work collaboratively to serve our clients and deliver premium care with personalized attention. Each Blue Door ABA team member is dedicated to delivering this excellent quality treatment with genuine compassion and respect.
Researching, planning, scheduling, paperwork and then ensuring your child is receiving appropriate care and effective quality services can be overwhelming for any parent or care giver. There is so much to consider and manage. Unfortunately, many families aren't familiar with what quality therapy looks like. The level of care and attention an experienced and dedicated team can make for those who are in need of ABA therapy, can make a significant difference in successful outcomes.
At Blue Door ABA we simplify the process and handle the paperwork. From the first phone call, discussing your needs, checking your insurance eligibility and coverage to maintaining the high quality of ongoing care, we manage it all. Blue Door ABA makes an involved process seem easy.
Our Blue Door ABA team works for you and with you, step by step. We ensure you are provided the highest level of quality care and personalized attention. We are committed to establishing your trust, maintaining clear communication, and providing ongoing guidance.
Blue Door ABA recognizes our parent partnerships are essential. We support families with challenges and share in the joy of every step forward and each success. We realize each goal acheived can be life changing to our clients and their families.
Every journey, no matter the distance, always begins with one step.